And how they learnt the skills in class.
Do you know that there are classes in Malaysia for K12 students to learn the Internet of Things (IoT)? K12 students in Malaysia have great talent in technology, particularly in the field of Internet of Things (IoT). Chumbaka works closely with various schools to bring such skills to the students. Classes under Chumbaka  dwell on the ability of students in solving problems in their daily lives. Here are some examples of what these students have contributed to the world!
Adding smartphone control to an existing fan.

Wonderful!

IoT-based gym equipment.

Amazing!
Low-cost microscopes powered by apps.

Impressive!

AI Object Identification for Dolphins.

Splendid!

Personal financial management app.

Just WOW!

These problems may not be a problem the whole world is facing, just some inventions to save trouble someone is facing every day can do the trick as well! Today, we will run you through each stage of how Chumbaka guides these children into who they are today!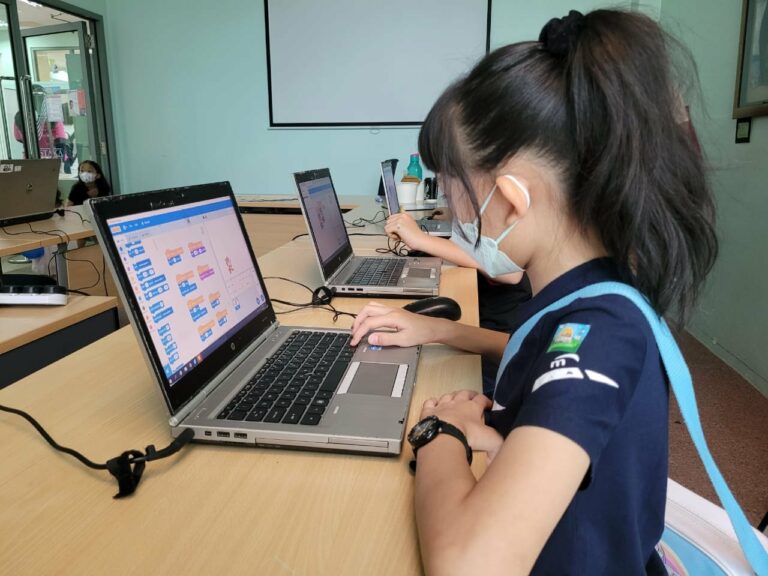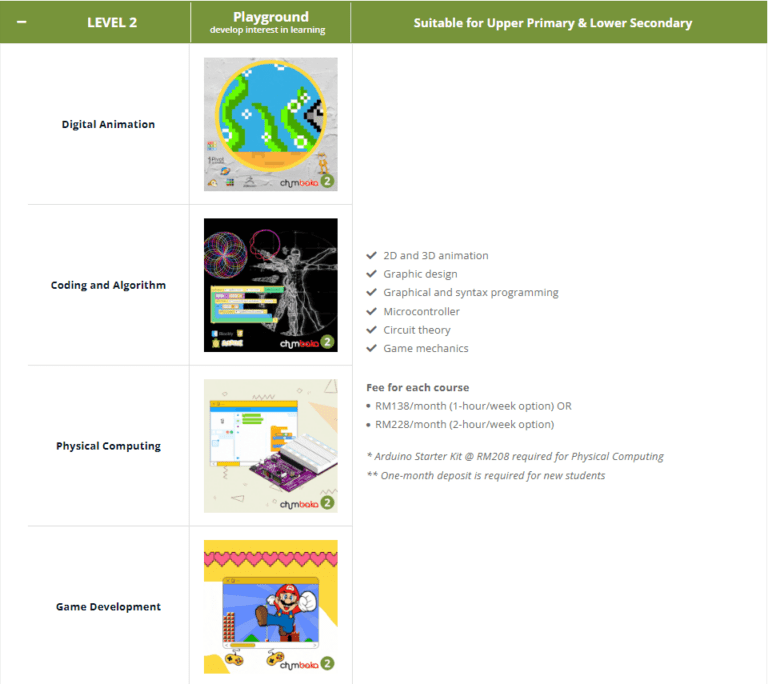 This stage is like an appetizer. We build up interest in the children before entering the main course. In this stage, we all know graphics are what draw children's interests. By utilizing some entry level configurations such as microcontroller, game mechanics, graphic designs, etc. By the end of this course, they are expected to be able to:
Focus on task

Develop computing and critical thinking skills

Understand how technology coupled with creativity helps turn ideas into solutions

Be resilient through troubleshooting and solving bugs 

Here are some examples of the students work coming out of the Level 2:
Second Stage (Level 3) – The Gym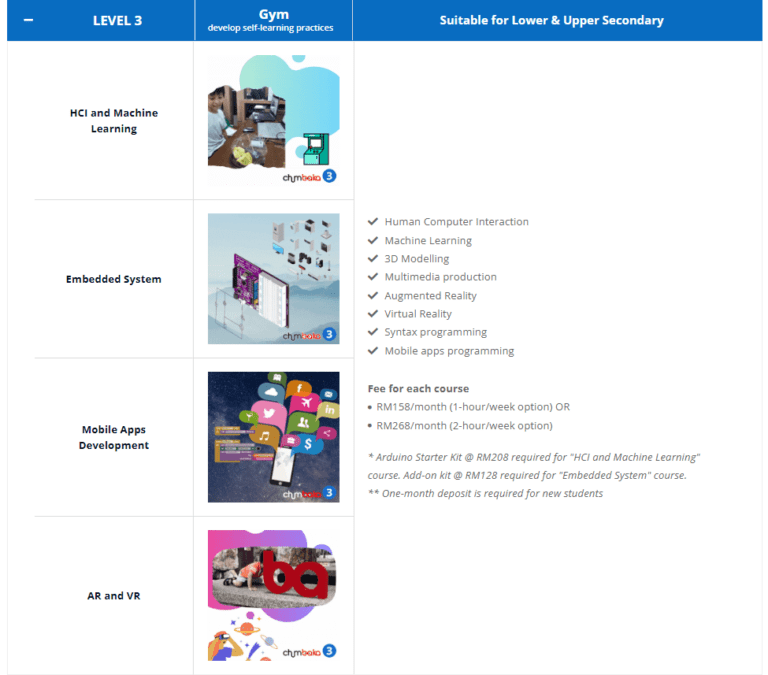 In this stage, the children are expected to have developed interest in learning Internet of Things (IoT) and are continuously exploring the myth. Thus, we are going to introduce them to some fundamentals to operate the IoT as well as how these IoT interact with the world. Sensors, actuators, VR, AR, syntax programming, etc. With these, they are able to create their own IoT to solve the world's problems. Throughout this course, they are expected to accomplish tasks as below:
Interact with real world with the use of sensors and actuators

Incorporate AR and VR into their projects

Able to perform more advanced programming

 
Here are some examples of the students' work in Level 3:
Third Stage (Level 4) – The Field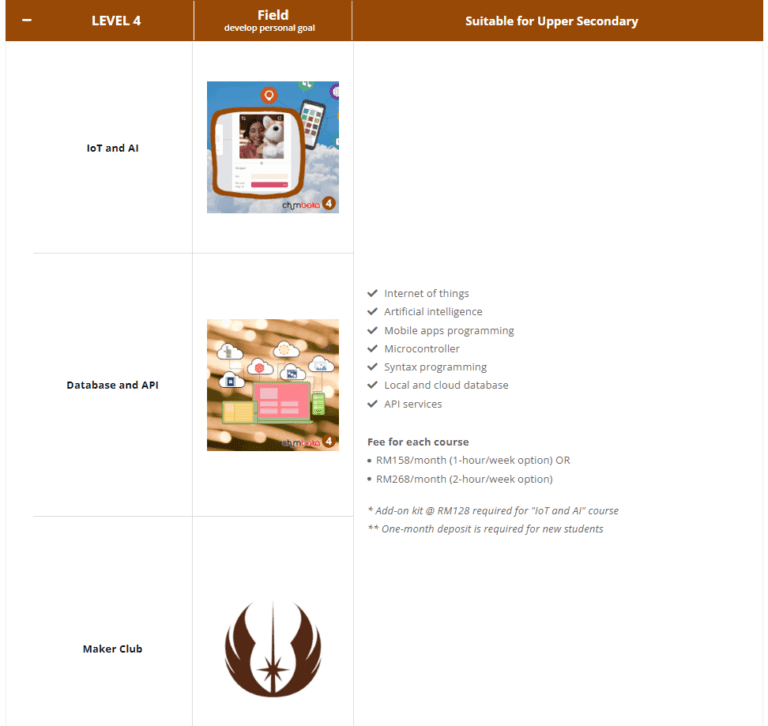 In this course, we are preparing the children to be ready to jump right in the field. They will have to integrate and infuse what they learnt from the previous two courses into their projects as they are going to build apps and develop mobile apps. with the help of AI, API, and database. Upon completing this course, they are expected to be capable as below:
a. Apply design thinking process into their project and create their very own IoT
b. Proactive, discipline and able to filter out the information to produce the fitting IoT or solutions
Here are some examples of the students' work in Level 4:
Industry 3.0 has been great! But we have to look forward.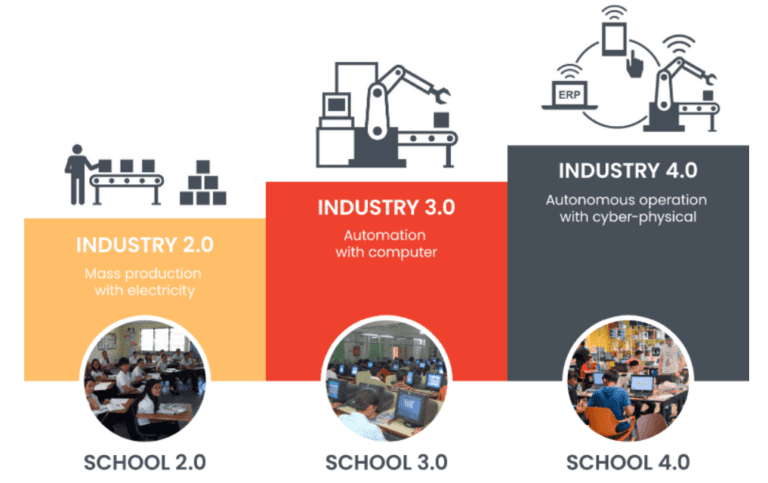 Our goal now is to leap into Industry 4.0, where students have the capabilities in solving problems regardless of being an engineer or not. We here at Chumbaka, have a goal, to make Industry 4.0 happen through talent pipelining! We have worked with more than 70 government, private, and international schools incorporating our subject into their timetable. We also have courses and materials needed for students, teachers as well as schools. Thus, let's join forces and realize our dreams! Towards Industry 4.0 and School 4.0.