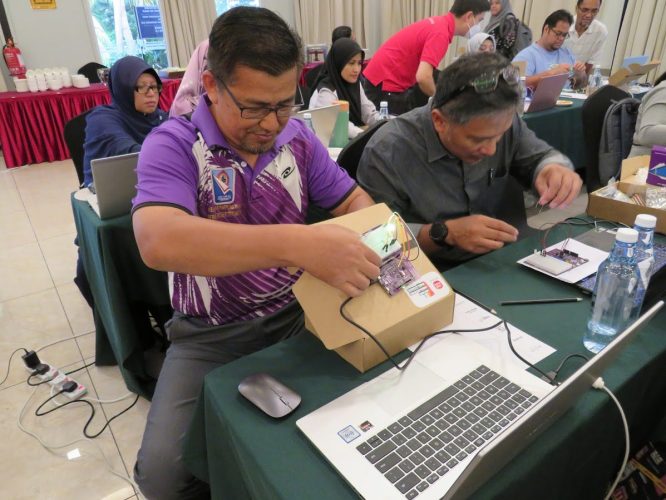 🤖🤖 We are thrilled to be part of the efforts to upskill teachers in the Internet of Things (IoT) and increase students' interest in technology. At the 3-day 2-night Young Stemist Expo (YSE) workshop hosted by BSKK (MOE) and MDEC, 64 teachers from 64 schools nationwide were introduced to IoT technical skills, design thinking, problem-solving, as well as self-directed learning skillsets. These teachers come from schools with a high enrolment of B40 students, and each school received 4 Arduino Kits.
Huge thanks to Yayasan Sime Darby for sponsoring the YIC program for the 48 secondary schools. If you know of any underserved communities or schools which can benefit from our programs, talk to us! 
We can't wait to witness the incredible impact of YSE and the boundless potential it holds for our students and educators. Teachers, we look forward to seeing you & your students at the state-level YIC & JI! 
#younginnovatorschallenge #yayasansimedarby
#juniorinnovate #mydigitalmaker 
#chumbaka #staycurious #lifeskillswithtechnology #iot
@yayasansimedarbyofficial @kempendidikan @mymdec @mydigitalmaker_my