Madam Julia's unwavering passion for special needs education is truly inspiring. As a mother of a child with autism, she spent the last 20+ years teaching her own child and other children on the autism spectrum. Julia's journey began when her son was young and struggled with communication. She gave up her job and searched for courses to help teach him. Eventually, she learned about a non-verbal method of communication called "picture exchange communication" and traveled to Singapore to learn how to use it. Through consistent exercises, her son made significant progress, starting with one-word exchanges and working up to using full sentences.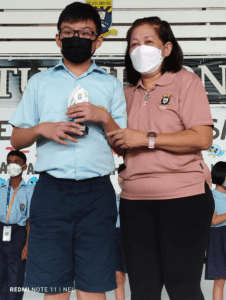 Julia's commitment to her son's progress led her to Japan where she learned about the "Kololo" technique. She used this technique to suit her child's needs and later combined it with "Brain Gym" – a method of using small movements to improve motor skills. These techniques helped her son manage his emotional meltdowns as he entered puberty and became a teenager. Now at 31 years old, while he still experiences frustration, Julia has a better understanding of why and can empathize with him more effectively. 
Julia's journey with her son has also inspired her to apply her methods to other children at St Simon Center, effectively changing the way of teaching and breaking the mold of traditional teaching-learning. Her dedication to the special needs community has led to many of her former students completing university studies in fields such as architecture, design, and computer science. Julia encourages others not to give up on the difficult journey with children with special needs because the end result is truly wonderful.